This January I have lots of giveaways lined up for you to get 2013 off to a healthy start. I've tried to get a range of different giveaway prizes so that you should all have the opportunity to win something fantastic!
source
I've also been looking at a wide range of new and exciting products to trial and review as well :-)
I don't want to spill all the beans on everything lined up just yet, but here's a sneak peek at the giveaway coming up towards the end of the month. To get us all in the mood for some jumping fun, our friends at are giving UK readers of KHGS the chance to win one of their top specification Skyhigh Trampolines. Here's more details on why Trampolines are so good for you…
'For those bouncy days when you're full of energy and feel like putting some oomph into your daily workout routine, jumping for joy on a trampoline could be the perfect activity for you! We all struggle to fit our daily routine into one day – with school runs here and housework there, and all other duties that come with being a grownup – so it's difficult to find the time for intense workout sessions. However, a trampoline workout in the comfort of your own home can be the most convenient (and exhilarating!) way to get that all important exercise.
Having a trampoline at the ready in your own back garden means that you can nip out whenever you've got a spare few minutes and achieve some very efficient exercise. Trampolines are also incredibly family-friendly so the kids will soon be out to join you, and the whole family can enjoy some bouncy fun together!
While jumping on a trampoline, the impact is spread evenly throughout your lower body making this soft on your joints, while developing and strengthening balanced muscle tone.'
Sounds fun to me, keep an eye out for that giveaway soon!
Today I'd like to kick off a fantastic giveaway – the chance to win a FitBit activity tracker and a set of smartscales!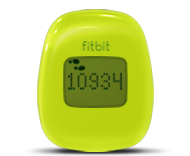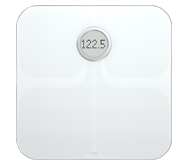 The Activity Tracker tracks steps, distance and calories burned and the Smart Scales measure weight, BMI and % body fat with up to 8 different users. Both products sync up using wifi to the Fitbit Free Mobile App and website so you can track your progress. If losing weight or building muscle is one of your 2013 goals then these could be incredibly useful tools!
To enter all you need to do is write a post on your blog telling me how you have already managed to, or plan to, Get Fit, Feel Epic this New Year.
The post must include the following details:
Once you have written your post, email me at laura@keepinghealthygettingstylish.com with a link. Full terms and conditions can be found here. Competition open to UK residents only (sorry international friends!) and closes 12am GMT on Sunday 27th January 2013.
Then I will then select the winner!
If you don't have a blog why not start one? They can be a great way to journal your progress towards a healthier lifestyle – that's how I started KHGS! You can set up a blog for free at Blogger or WordPress.
I'm looking forward to reading your posts!