I know its not officially Christmas yet, but is anyone else starting to relax and enjoy more treat foods? I'm keeping a good balance with plenty of regular healthy meals but I'm definitely embracing a few more treats, especially when I'm enjoying making new creations in the kitchen, wait until you see my Chocolate Coconut Truffles!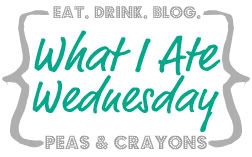 These are my eats and workout from yesterday. For breakfast I made a big bowl of mince pie porridge with apple and topped with a very large spoonful of crunchy peanut butter:
I made the porridge with half a cup of oats, water and egg whites then added the naturally sweetened mince pie filling, chopped apple and finally the peanut butter butter. Definitely one of my favourite things about this time of year! I also had a black coffee with vanilla stevia:
Then it was off to work, its really quiet as the office is officially closed until the New Year but I had a great meeting with a health coaching client and then started to feel hungry so I ate a giant sliced persimmon:
A little later I warmed up some home made lentil, vegetable and chicken broth soup:
I made this at the weekend with a random assortment of veg, red lentils and my home made chicken bone broth as a base. I was still hungry after I ate that so had a couple of these Vitamin D containing cherry yoghurts:
I had received some vouchers to sample these for the blog, they taste lovely but as with most flavoured yoghurts they are a bit heavy on the sugar for me. My eyes had been a bit big for my belly as having both of these stuffed me! But they did keep me going well for my quick gym session. I'm having some early finishes this week so headed to the gym for 2.30.
This week I'm not doing any exercise classes so I'm popping to the gym for a 45 minute workout each day. On Monday I did lower body strength work so yesterday I did my upper body. I started with 10 minutes on the cross trainer then did the following exercises:
20 chest presses with a bar, 8 full push ups, 20 full sit ups x 3 sets
20 rows with bar, 10 lat machine pulls, 15 single arm shoulder presses on each arm x 3 sets
15 hammer curls with each arm, 10 lateral raises, 20 tricep extensions x 3 sets
Then I finished up with 10 minutes on the step machine. My appetite was definitely back after the gym so I made a pumpkin peanut smoothie in a bowl:
I blended up some tinned pumpkin, ice, peanut flour, almond milk, maca and vanilla stevia then topped with sea salt almonds and raisins, yum! Plus I had a couple of handfuls of raisins to snack on while I was making the smoothie.
After that I decided to get busy in the kitchen and make some chocolate coconut fudge! While I was making it I snacked on quite a bit of dark chocolate and a big spoonful of coconut cream. More on that in a mo…
Just looking at that makes me want to drive in head first ;-)
For dinner I stir fried some shredded brussels sprouts in coconut oil with a chopped up sweet potato I'd baked earlier and topped it with a fried egg and some pesto hummus:
What a lovely meal, I'm making the most of brussels sprouts right now!
Then it was back to the chocolate and coconut milk fudge. Well I say fudge, half way though its chilling time I changed my mind and decided to see if it would work as truffles. I made some balls from the mixture and rolled them in raw cacao powder:
A couple of these worked but I think the ratio of ingredients may need some tweeking as they were a bit soft, but here's what I used to make these anyway:
Chocolate Coconut Milk Truffles (makes about 20 – 25 truffles)
Roughly one bar of dark chocolate (I used a mixture of leftovers from bars of Lindt, Montezuma's and dark chocolate chips)
1 can of full fat coconut milk
2 tbsp of coconut oil
pinch of salt
few splashes of vanilla extract
Melt the chocolate and then combine with the coconut milk, coconut oil and other ingredients. Transfer to a cling film lined tray and freeze or refrigerate until solid for fudge (just chop into squares) or when the mixture is semi firm take a spoon to it and make some balls with the mix then roll them in cocoa powder or raw cacao powder. Refrigerate or freeze to harden up again. Eat a lot….
For those of you that have tried them, these really remind me of Booja Booja truffles with their silky smooth coconut scented texture. Heavenly! I snacked on about 3 or 4 of these babies for taste testing purposes of course ;-) Then I had some Sugar Cookie Sleigh Ride tea:
Lush!
Yesterday I posted my recipe for Gingerbread cake and last week I was also making cookies, I just love getting creative in the kitchen for Christmas. Do you do much cooking or baking at this time of year? What is your favourite recipe to make?
P.S Don't forget to enter my international giveaway for a free digital magazine subscription for titles including Clean Eating, Natural Health and Shape!