Hello everyone! I have to start by saying a massive thank you for the huge showing of support on the launch of Uniquely Healthy. Your response has just blown me away, I walked around yesterday with a big smile on my face! Back down to usual KHGS business today though with WIAW…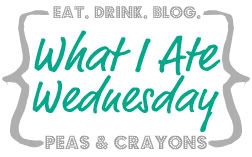 So glad that you all enjoyed last weeks full week of eats, I found the process of writing that post really interesting and I know some of you were saying that you may try doing a post in that style too. If you do let me know! Back to normal this week with a day of eats from Monday. I took the day off work to get some serious Christmas organisation done and it turned out to be a very Christmassy day indeed!
For breakfast I had a crumbled piece of Gingerbread cake (recipe coming soon!) a chopped apple, plain full fat yoghurt and a little bit of almond butter:
Then I had a gingerbread man rooibos tea: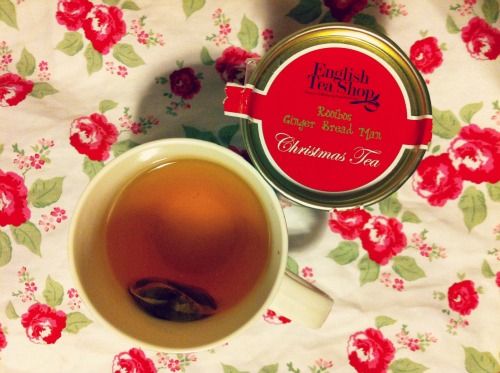 Loving that tea! I had some time to spare before heading out so I made a quick batch of cookies, as you do. At 7.30 am. On a Monday. Hmmm, I think I might have a problem! I didn't eat any of these ones though as they are for Tam's cookie exchange :-)
I got ready to head out to the shops, Outfit of the Day: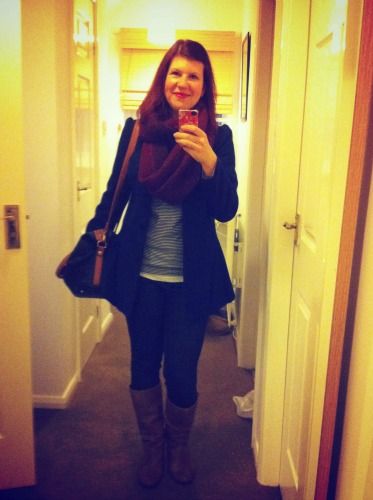 Burgundy wrap scarf: Topshop, navy blue princess coat: New Look, stripy long sleeve top: Topshop, white vest top (worth underneath): H&M, skinny jeans: Topshop, bag: Oasis, boots: New Look, iPhone case: Cath Kidson
I can't believe how long my hair is getting, it grows so fast now. I met up with my parents at the Metrocentre (a massive shopping centre in Gateshead) and we had coffees:
I had a cappuccino for a change, I used to drink these loads but started having lattes. It was nice to have the chocolate tree on top too!  My Dad makes me laugh, I was taking a pic of my coffee and he said 'well take some pics of ours too!' so I did: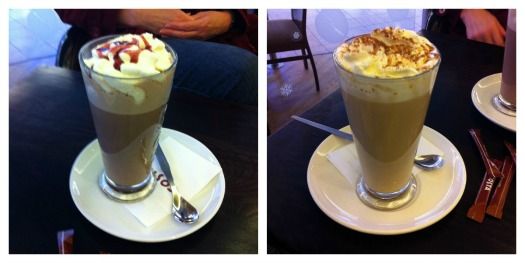 My Dad had a praline and cream latte and my Mam a Hot Chocolate. When I saw these I kinda wish I'd had one of them too!
I shopped until I dropped and swung by M&S for a treat lunch, a Chargrilled Chicken and Pomegranate Salad:
I bought some extra salad greens to bulk it up: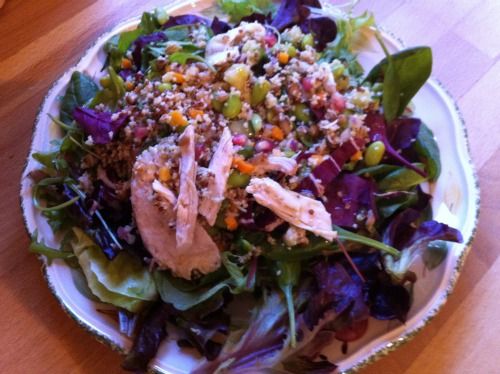 M&S make the best salads! Then it was home to wrap gifts and bake more cookies! These ones are Cranberry, White chocolate and Macadamia nut:
They turned out amazing. Recipe coming up soon on these babies as well. Of course I ate one or two (or three if I'm honest) of these. Delish!
For dinner I roasted some beets, parsnips and butternut squash and had them with spinach, goats cheese, balsamic and parsley:
I love a roasted winter veg salad :-) For dessert I had a massive bowl of protein ice cream made with frozen mixed berries, a scoop of chocolate sun warrior protein powder, almond milk and a little ice then topped with gojis and cacao nibs: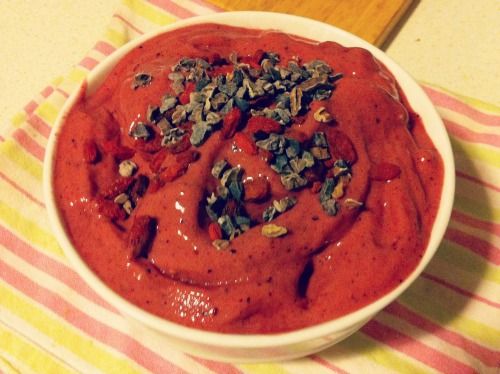 I also had an unpictured cococardio hot chocolate.
I took the day as a rest day so no usual yoga, I just wanted to try and get on top of my Christmas preparations!
Are you all set for Christmas yet?  I have 3 cookie recipes to blog about soon, what's your favourite Christmas cookie flavour?