Christmas, however wonderful can also be a time of stress. Couple that with the temptations of more unhealthier foods and sitting on the sofa in front of Christmas movies rather than being active, it can be very hard to stay as healthy as you may like. 
To give us some ideas for keeping healthy this December Bupa have created an advent calendar full of health tips. Each day leading up to Christmas the Bupa advent calendar gives us a different healthy living tip.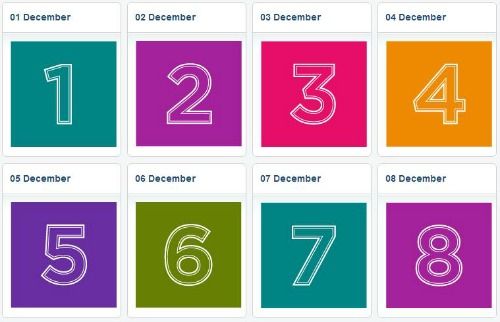 My favourites include ideas for healthy snacking – swapping more unhealthy options such as crisps and salted nuts for things like popcorn and pretzels. It's brilliant that you can now find healthy versions of snacks like popcorn without all the butter and sugary caramel that still taste great. I think this is a great tip and a good reminder for me to stock up on some of the healthier gourmet style popcorn you can get now, or even make some more of my own by dry popping it in a hot pan.
Another tip gives us a breathing exercise for calming us down when we start to feel stressed out. I think I may be making use of that exercise this week! I also loved the tip about staying active in the winter weather. A snowy walk can be quite a workout and a lot of fun as well as being a little safer than taking the car out in bad weather!
With this advent calendar Bupa find healthy ways for us to still enjoy Christmas but to minimise the impact of some of the more unhealthy aspects of the season.
What do you think of the Bupa advent calendar? Which is your favourite tip?
Sponsored Post